A Closer Look At The Neck Heating Pad
Whenever you are faced with spasms of pain in any part of the body, the mind creates an upsurge for relief. This relief may be in the form of taking medicine or using a neck heating pad to relieve muscle tension. However it's always advisable to seek an alternative form of pain relief that does not always have to involve consumption of medicines. You should strive for methods other than medicinal ones to avoid creating dependence on them. Some of the alternative methods of pain relief include the use of heating pads and blankets.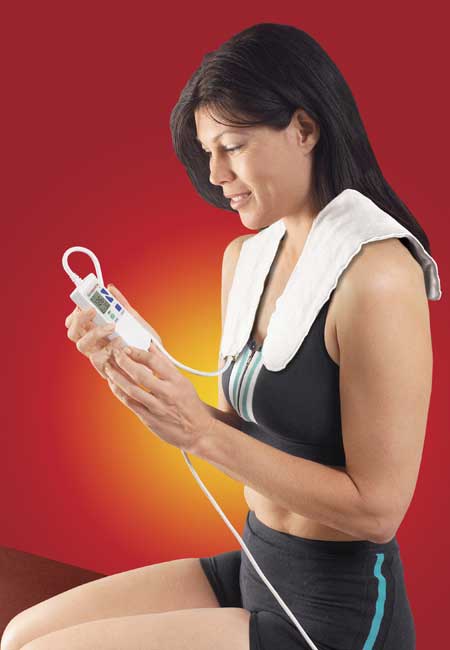 Heating Pads
These are highly recommended for the mere fact that they enhance the flow of blood in the body which is a key factor in the treatment of muscle spasms. These heating pads generate various forms of heating such as chemical heat, microwave heat and electric heat. The electric pads are the most popular heating pads among the people in the current generation. These are coils inserted in the pad or mat and they are designed such that you can regulate the heat.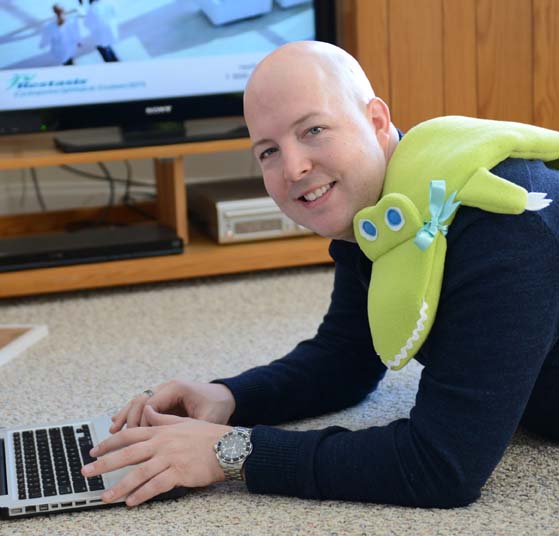 Heating Pad for Neck
This normally transmits microwaveable heat to the neck area. It's usually filled aromatic compounds such as lavender and other materials such as wheat corn or rice. Its then heated in a microwave and placed around the neck area. The heat and lavender blends well to give you a soothing feeling that relieves you of the muscle ache or pain. In addition it can be frozen and used to relieve pain from injuries and bruises when pressed against these areas.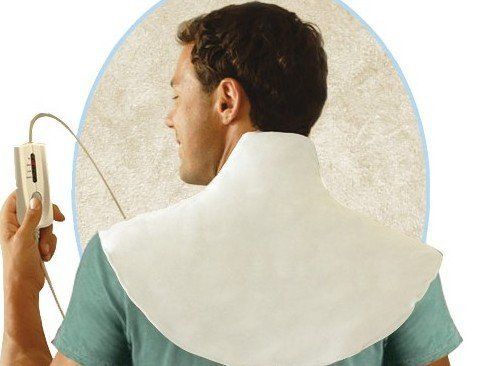 Neck and Shoulder Heating Pad
Its dimensions are 40 centimeters by 28 centimeters. These are similar in function to the neck heating pad differing in that they are extended to cover the shoulder and relieve it of pain. This option is highly recommended for active people who are into sports since their body will tend to sore after rigorous and continuous physical activities. Your neck and shoulder suffers the same amount of stress and it is more convenient and faster to use a heating pad designed for your neck and shoulder.
Sunbeam Neck Heating Pad
This pad is designed to offer therapeutic heat relief to the ailing neck area and provides it with a soothing sensation that relieves the tension around it for maximum relief. This pad is light in weight at its edges to ensure that it fits properly thus increasing the contact between the neck area and the shoulder area. It has the following features;
it has a magnetic clasp to increase contact
it's light in weight at the edges
it's washable and is endowed with four moist heat setting
In addition it has a 1 year warranty and weighs about half a kilogram. The dimensions are 17.8 by 8.4 by 28.5. All units are in centimeters.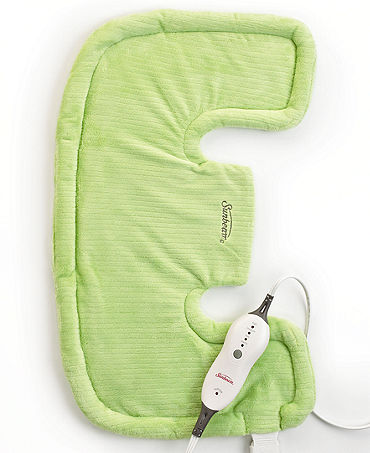 Sunbeam Electric Blanket
Although this is not classified as a pad, it works in a similar fashion just like the pads. These blankets cover the entire body making them even more convenient if the whole body is in pain. They have the following pros:
Relieves muscle tension and soreness as a result of a disease or strenuous workouts.
Relieves the body of pain associated with arthritis
Relieves stress-related tension
It provides relief from sinusitis
Promotes body flexibility and enhances its motion
The neck heating pad is truly a very handy device that one can immediately use when a person experience pain in their neck that are caused by several factors. You don't need to suffer for a long time while you wait for the pain to go away. Now you have the chance to get rid of the pain as fast as possible and you don't need experts to take of your problem.