Heated Blankets: Compatibility and Usage Tips
When the weather is too cold and uncomfortable, heated blankets come handy. These blankets help you warm the bed and sleep well even during very cold nights. However, these blankets are not made for all mattresses. Some mattresses can get ruined if you use any type of electric blankets including heated throw blankets. Thus, it is advisable to learn about the mattresses that are compatible with them.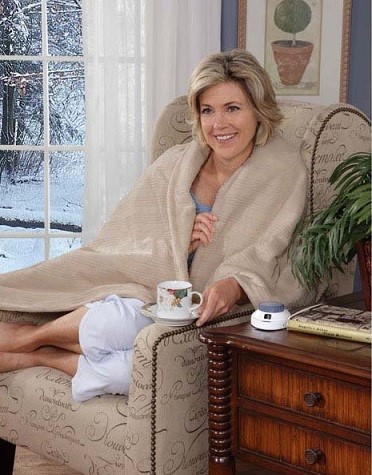 Standard mattresses
You can use these blankets with standard mattresses without worrying. The only thing to keep in mind is to ensure that your mattress has absolutely no adjustable features. This means that your mattress should be basic and literally standard. Pillow top mattresses and other mattresses are safe while it is advisable not to use these blankets with bunk beds. Some companies warn you against the use of their heating blankets with such beds.
Waterbeds
You should never use heated blankets with waterbeds. Strict instructions about this come with reputed brands such as sunbeam heated blankets.This is because water and electricity need to stay away from each other. Waterbeds are subject to leaks and if the water comes in contact with the blankets, there could be dangerous consequences. Thus, you should not use the sunbeam electric blanket or any other heating blanket with waterbeds. This includes both sides of your waterbed.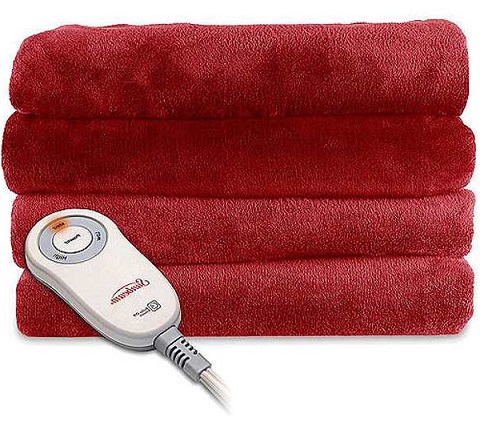 Specialty mattress
Memory foam is a specialty mattress. You should not use your heated blanketswith mattresses made out of memory foam either. Tempur-Pedic and Flex-Fit adjustable beds do not allow the use of these blankets. Only regular Sleep Number Beds are compatible.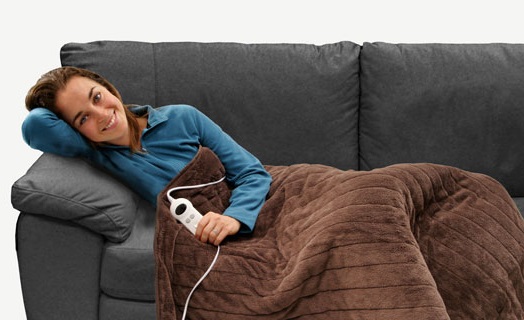 Additional tips:
These blankets are not meant for cribs and infant beds. You should not use them for kids' beds either. This is because your infant will not be able to tell you that the bed is too hot and your kids might sleep directly on top of the blanket. In both circumstances, your child may bear serious burns.
If you are sensitive to heat you should keep away from these blankets.
These blankets are not meant for pets. You should discourage your pet from lying on top of them.
You should never lie on top of the blankets. Doing so may damage its heating element and coils. It can also wear down the fabric exposing the heating element. This can lead to fire hazard anytime.
Do not use heating pads while using this blanket as this can lead to burns and even catch fire.
Do not use blankets that are wet.
Do not iron your blanket.
These blankets are not suitable for people who have difficulty moving.
If your blanket is not working properly or if its controls are malfunctioning, you should stop using it altogether and take it to the professional for repair.
Do not dry clean these blankets as chemical used in cleaning can damage it. You may hand wash it instead but remember to disconnect them from its handheld controller first.
It is possible to wash your heated blanketsbut you should be very careful while doing so. If the blanket is stained, spot cleaning will suffice. However, if the blanket starts smelling you will have to wash it. Machine washing is fine as long as you follow the instructions that come with the blanket. If you have any doubts, it is advisable that you talk to the cleaning professionals or the manufacturers directly so that you would not face problems.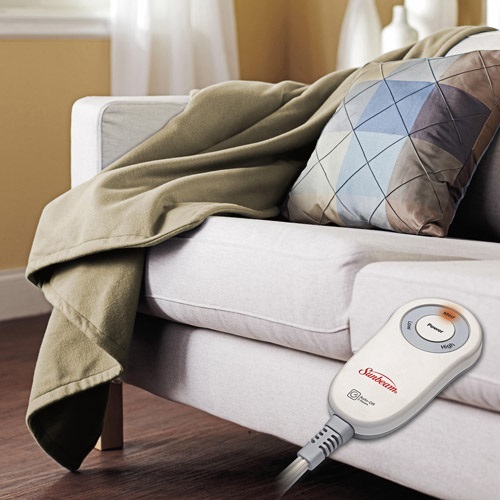 Conclusion
Such blankets are excellent because they are protective and comfortable. However, you have to be very careful about how to and how to maintain these blankets properly. There are lots of cheap heated blankets but do not forget to check its quality.