Types of Fuzzy Blankets
A good night's sleep on cold winter's night cannot be complete without a couple of fuzzy blankets. It is what will wrap you around in a warm embrace, keeping the harsh cold at bay. In addition, it gives you some sense of security, knowing that wrapped in your soft fuzzy blankets, the little child in you is safe from all harm. When planning to buy a blanket, you might be bombarded by all the available options. You have to know every type of blanket and its features, so that you find one suited for you.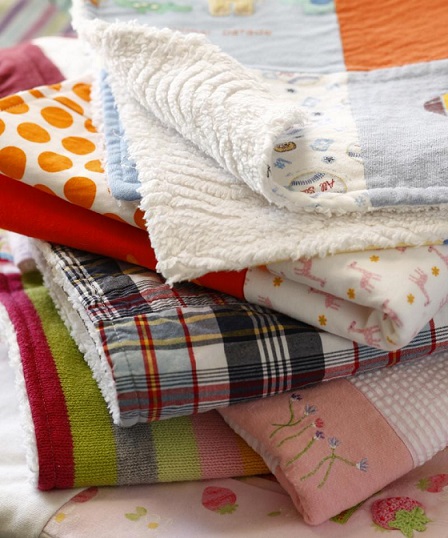 Cotton
Cotton, as the name suggests, are made from fibers of the cotton plant. They are very breathable and soft and are perfect for those who have skin allergies. With their susceptibility to creasing, they require a bit more maintenance than the other blanket types. If you want a cotton blanket that requires less maintenance, you could get a cotton blend containing polyester.
Wool
This type of blanket has impeccable insulation quality. A woolen blanket can very easily outdo a blanket of a different type of fabric of greater thickness. Their fabric has a very snug feeling, ensuring comfort. However, for people with wool allergies as well as vegans, this is not a good option.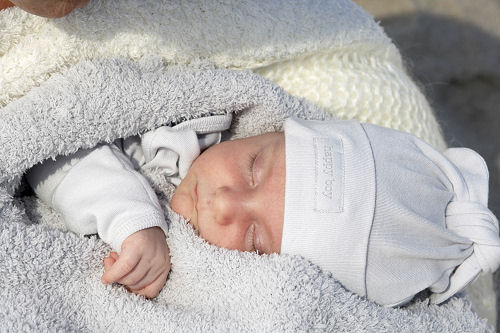 Cashmere
Cashmere fuzzy blankets are made from the wool of cashmere goats, which yields a very fine yarn. Even though they need extra care and maintenance, in addition to their exorbitant prices, there is no denying that the feel of this luxury blanket is well worth every penny.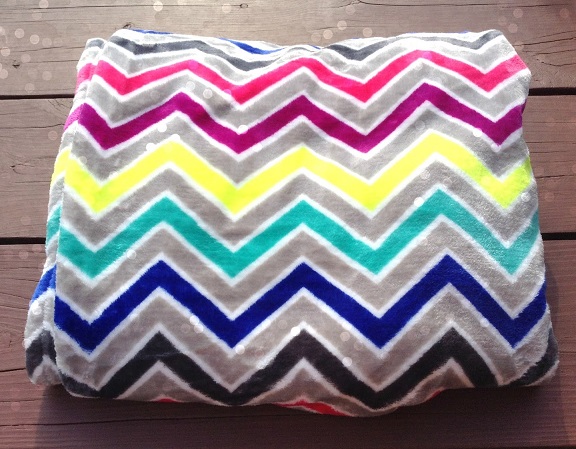 Silk
With their airy lightness, there is no denying that silk blankets are the ultimate luxury. They are the kind of bedding you would expect to find in the posh beds, and they blend in well with silk sheets. If you wish to have a little more warmth, go for a blend of silk and other warmer fabrics.
Fleece
Synthetic fleece blankets are made from PET, which a recyclable resins, making them environmentally friendly. These fleece warm fuzzy blankets are almost identical to wool, and they have a unique combination of warmth as well as cuddly softness.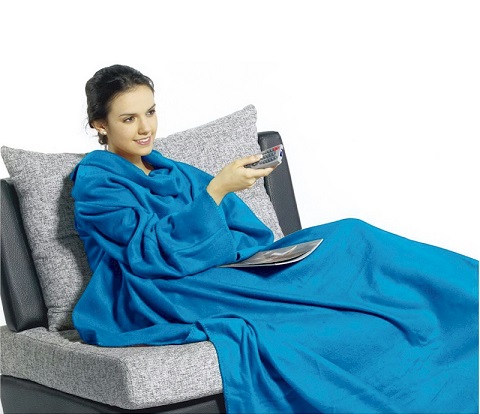 Electric blankets
These include the Sunbeam electric blanket. They are connected to a power outlet and they heat up to a desirable temperature. They are perfect for areas where it is cold such that normal fuzzy blankets offer no utility. However, it is not advisable to use such if you have small children or pets as they might mishandle the fuzzy blankets and are electrocuted. The down blanket is the perfect solution for all those who live in warm areas. It offers the extra comfort of the without the extra heating. You could also use it during the summer months and put it away during winter.
Tips in Buying the Right Blanket
When getting a fuzzy blanket, ensure you know the dimensions of your bed. Ask the sales attendant to get you something in similar dimensions, to avoid getting big fuzzy blankets with extra fabric hanging off from the bed or a blanket that is too tiny to cover you properly.
Choose the appropriate color that will match the rest of your bedding sets. A good mix of bed sheets and blankets will also aid in a more relaxed sleeping environment. Warm earth colors such as brown, wood, and peach will contribute to a cozier feel thus making you feel more at home and reduced stress.
Buy only quality brands. Investing in good high quality beddings will prove to be beneficial since they are durable and can be reused longer.
With all that in check, all you have to do is tuck into your warm fuzzy blanket and enjoy a night of rest.